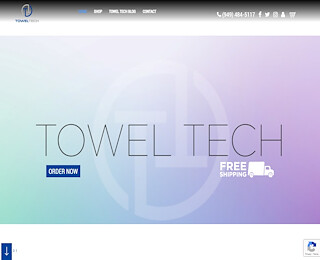 If you're thinking about adopting a healthier, more active lifestyle, you need to know how to prepare for it. Along with a confident attitude and an improved diet plan, you also need to pack your gym bag properly, which includes adding a workout towel into the mix. At Towel Tech, we have created some of the most outstanding personalized towels in the business.
What are sports towels?
Sports towels are products specifically designed to withstand the higher demands associated with a more active lifestyle. Generally speaking, regular towels underperform when it comes to absorbing sweat or providing the comfort necessary during routine workouts. Our product changes that.
The towel we're offering outweighs other products on the market thanks to a ground-breaking innovation set to revolutionize the clothing manufacturing industry. We're talking about the already famous TENCEL eco-friendly fabric which forces the standards to new heights. Thanks to TENCEL, our towels will provide you with increased comfort, as well as better overall performance in highly demanding environments.
How to choose a workout towel?
The only indicator that you should guide your choice on should be the practicality. What do you need the towel for? What features are you looking to get? How often will you be using it? These are the questions that will ultimately allow you to make a better-informed decision.
The product we're bringing forth comes with a variety of advantages, compared to other products, including:
Higher absorption rate – When working out in a crowded, humid environment, you need the best-personalized towels, with the highest absorption rate. Thanks to the TENCEL fabric, our towel will keep you dry, fresh, and ready to go for the entire workout session.
Inhibit unpleasant odors – Sweat has an unpleasant smell, and just like you hate sniffing other people's odors, the reverse is true as well. It's TENCEL to the rescue again, as the eco-friendly fabric will reduce your olfactory print significantly.
Anti-bacterial properties – Fungal infections are common occurrences in crowded gyms, regardless of the level of hygiene in the institution. It's one of the risks of working out in humid and crowded environments. With our gym towel, your worries are over. TENCEL protects against bacteria, as well as fungal infections or any other bacterial agents.
Unique practical features – Our towel comes with color-coded sides, a mesh pocket for your phone or wallet, and an incorporated magnet to ensure it doesn't slip or fall to the dirty floor.
How much does gym towel cost?
You can have our towel for $29.99 with gradual discounts upon purchasing two or three pieces. The price of the towel includes the quality, along with the features it comes with, and we believe our product has the ideal quality/price ratio you can find. If you're looking for personalized towels, don't settle for the looks alone. It's the practicality that should interest you, and our TENCEL towels live up to the highest quality standards in the industry.
Come to our site, at Towel Tech, and order a piece today! Or two if your workout routine is more crowded than normal.
We welcome your comments!